Soul-Warming Winter Comforts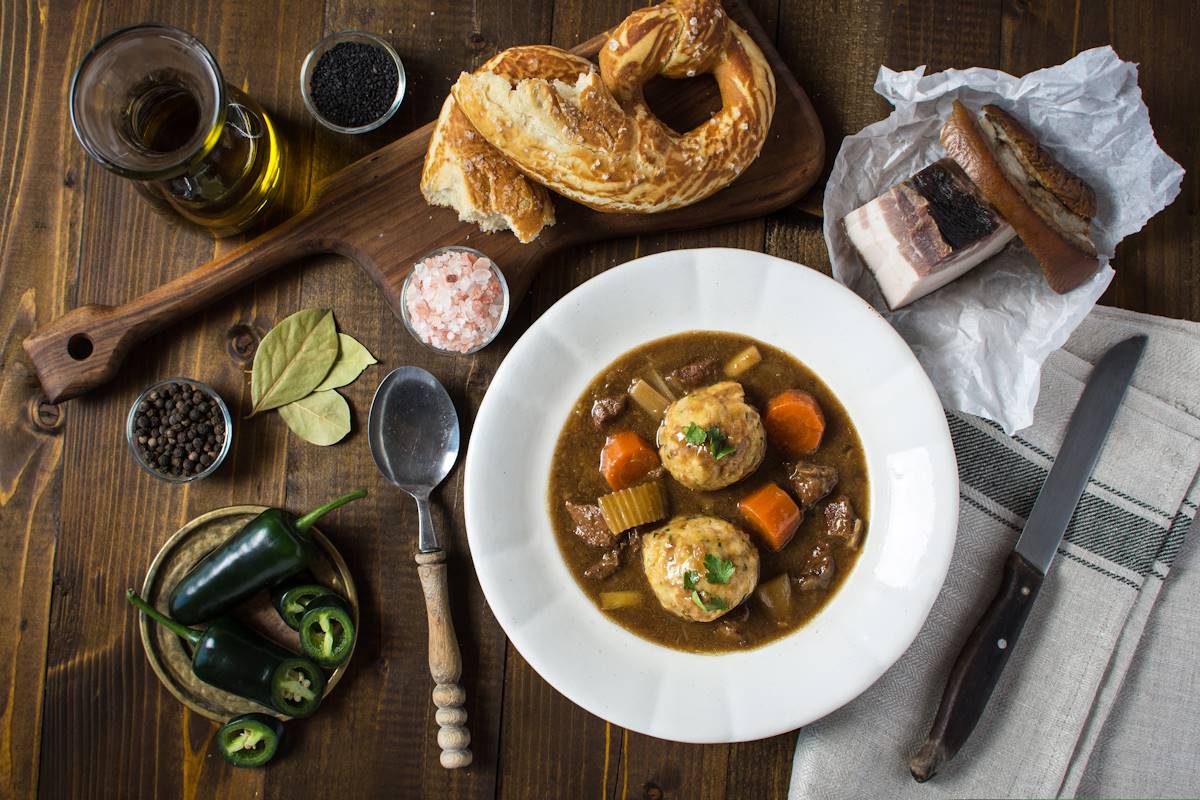 As the chilly winds and frosty temperatures make their presence known, there's no better way to cosy up than with the aroma of freshly baked goodies wafting through your home. 
We're sharing a collection of our favourite winter recipes that are guaranteed to warm you up from the inside out – from hearty black bread and soft-as-a-cloud crumpets to spicy mandazi and wholesome brown rolls.  
Grab your apron, preheat the oven, and let's dive into the world of irresistible winter bakes that will satisfy your cravings and bring plenty of warmth to your soul. 
Black Bread
If you're after a bread that is hearty, dense, and exquisitely dark, this Black Bread Recipe is a must-try. The blend of cocoa, coffee, and molasses gives it a beautiful colour and equally decadent taste with hints of sweetness. But that's not all – the addition of aromatic caraway seeds lends a unique spice-like aftertaste that will leave you wanting more. We're certain that the rich colours and intense flavours will win you over and become a new beloved favourite in your household.
Brown Bread Rolls 
If there was an award for the most versatile winter staple, this Brown Bread Rolls Recipe would hands-down be the winner. A soft, warm, comforting delight that pairs perfectly with just about any meal or stands wonderfully on its own. Our personal favourite: Hollow them out, and you have the perfect vessel for a creamy soup. Best of all, they're remarkably easy to make. 
Crumpets 
Pure homemade goodness that melts in your mouth, these golden-brown Crumpets are little pieces of fluffy heaven that are just waiting to be slathered with butter, syrup or your favourite toppings. They may be small but they're packed with pure happiness and will turn any breakfast, snack or after-dinner treat into a special occasion. 
Pull Apart Bread 
This Pull Apart Bread is not your average loaf – it's a complete sensory experience that combines flavour, texture, and pure satisfaction. An absolute delicacy and crowd-pleaser (or simply enjoy it all to yourself). Sensational when served with dips, soups, stews, spreads, cheese platters, and just about anything else you can think of. 
Mandazi 
Bring a touch of East African magic into your home and kitchen with this Mandazi Recipe – a feast for the senses. Also known as puff-puff or bofrot, these light, fluffy, golden-fried bites of deliciousness are perfect for sharing and dipping and will have you coming back for more. Enjoy them warm or cold with your favourite filling.  
Share the love
Which recipe is your favourite? Tag us on our Facebook and Instagram pages with your winter baking adventures using Anchor Instant Yeast!