Easter Bakes 2022
There's no better excuse to indulge than at Easter time. Throw out the diet or healthy eating regime to make room for filling yourself with some love and self-care. And by love and self-care, we mean everything you touch dripping in luxuriously smooth textured chocolate or warm and buttery pastries made for the sweeter tooth. The months have felt like years, we all deserve some sweet treats. Add extra effort and put your baking prowess on show for family and loved ones with our yummy Easter bakes requiring a healthy dose of chocolate, including the traditional favourite Hot Cross Buns with a chocolate version, an Easter Ring, Choc Chip Cupcakes, Easter Chocolate Brownies and Chocolate Doughnuts. Enough chocolate?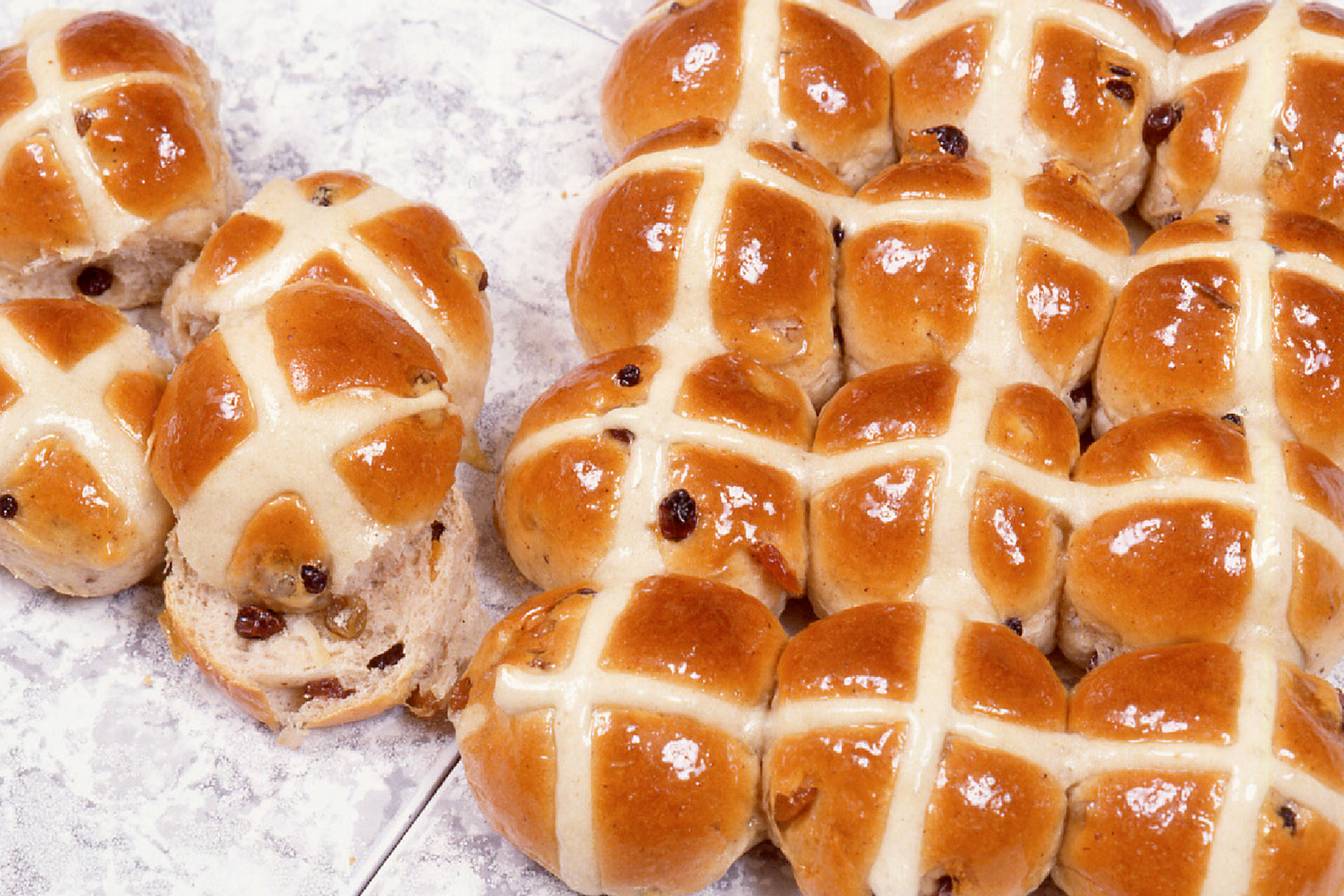 Like most loved foods or bakes, cultures across the world have replicated or made tasty alterations to put their own special mark on them. The same goes for the Hot Cross Bun, which in South Africa is traditionally eaten during the Christian commemoration of Good Friday marking the end of Lent. However, this naturally sweet and mildly spicy yeast bun is sought-after all year round. Get ready to fend off the hoards when these glistening beauties make their way out of the oven.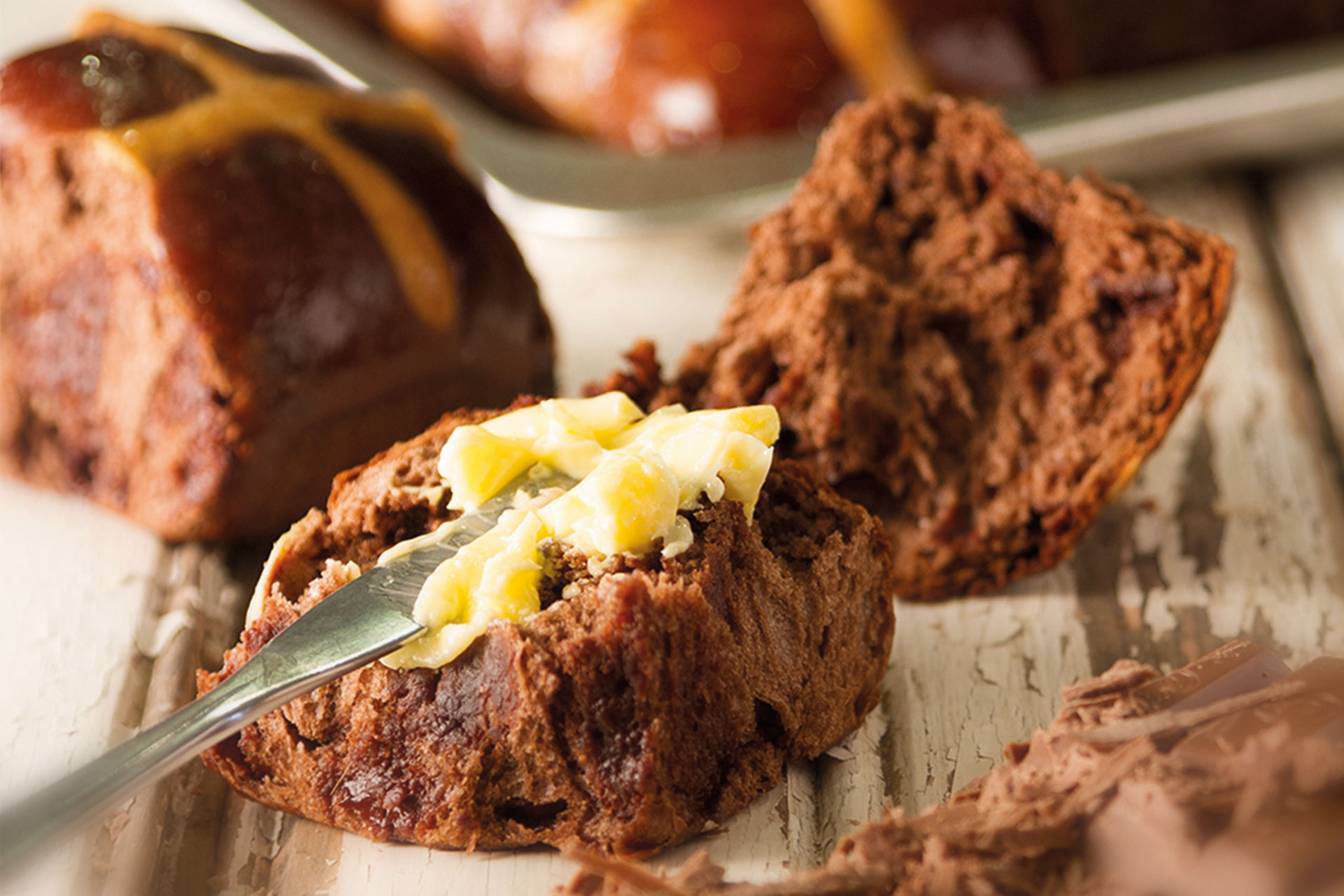 No holiday celebration is complete without something chocolaty making an appearance in whatever form. The Chocolate Hot Cross Buns recipe is a joyful take on the traditional, which itself is simply fabulous.  The chocolate chips give this Chocolate Hot Cross Bun recipe a deep brown colour and of course it's decadent chocolate taste. Spread some butter over the warm bun out the oven for a melt-in-your mouth moment.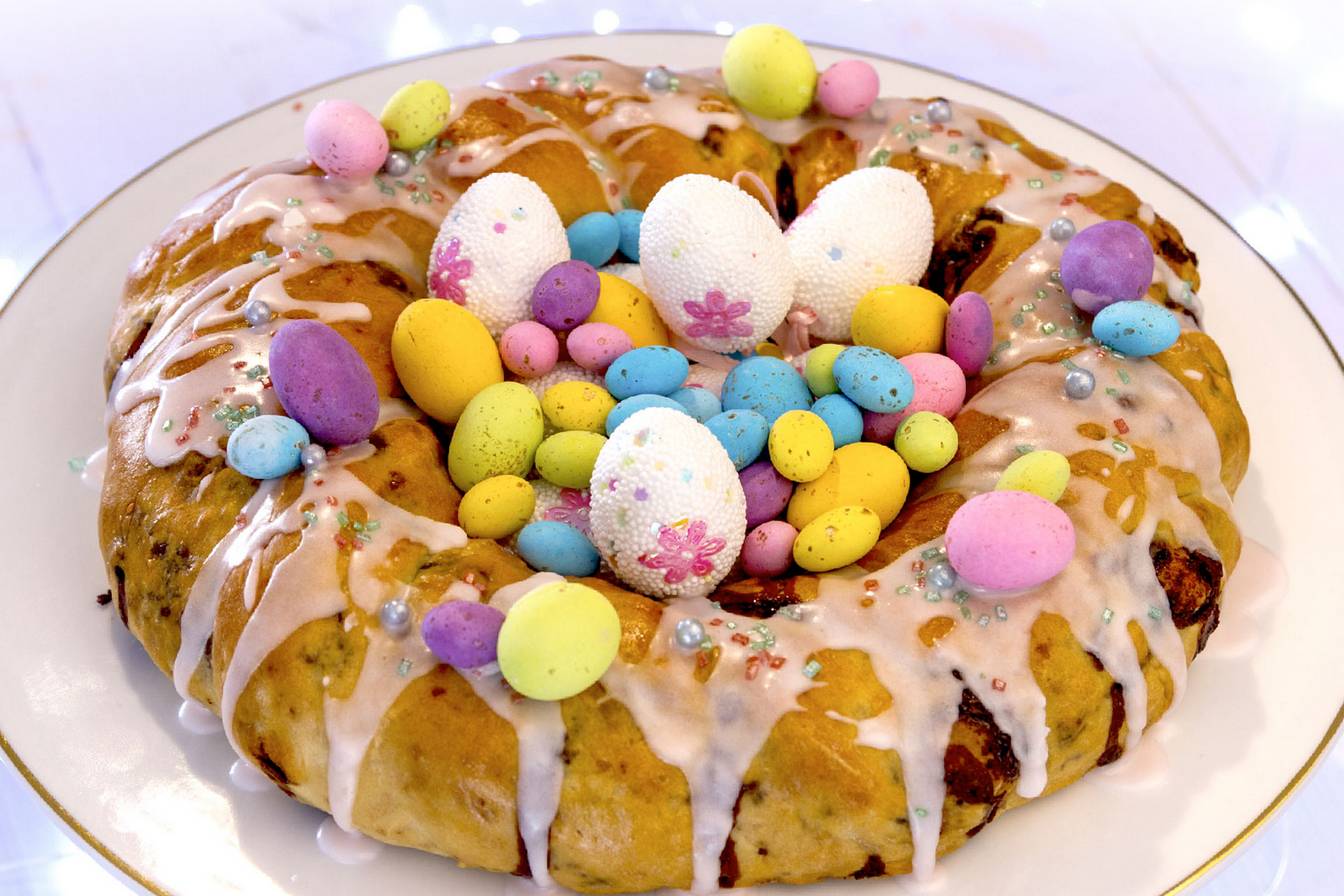 We're betting the Easter Bunny himself will be very impressed with this decadent Easter Ring recipe. It has all the ingredients and make-up you would expect with a smidgen of spice, fruit for naturally sweet flavour, while glistening red and green cherries give it that festive pop of colour. Pour lovely opaque and shiny prepared sugar water glaze and sprinkle with multi-colour chocolate eggs to bring childlike and magical excitement to the occasion.
Cupcakes are one of the easiest ways to show-off your baking prowess. It is the perfect beginner's project, and the decoration is the 'icing on the cake'. The batter is easily whipped up and this Easter Choc Chip Cupcakes recipe has a neat trick up its sleeve for 'blooming' good cake – the Anchor Instant Yeast, helping your cupcakes rise and produce a fluffy texture. The Easter topping gives it a stylish look and is gratuitous indulgence. We say 'Easter', but don't let us limit you, indulge all year round and decorate to suit the celebration.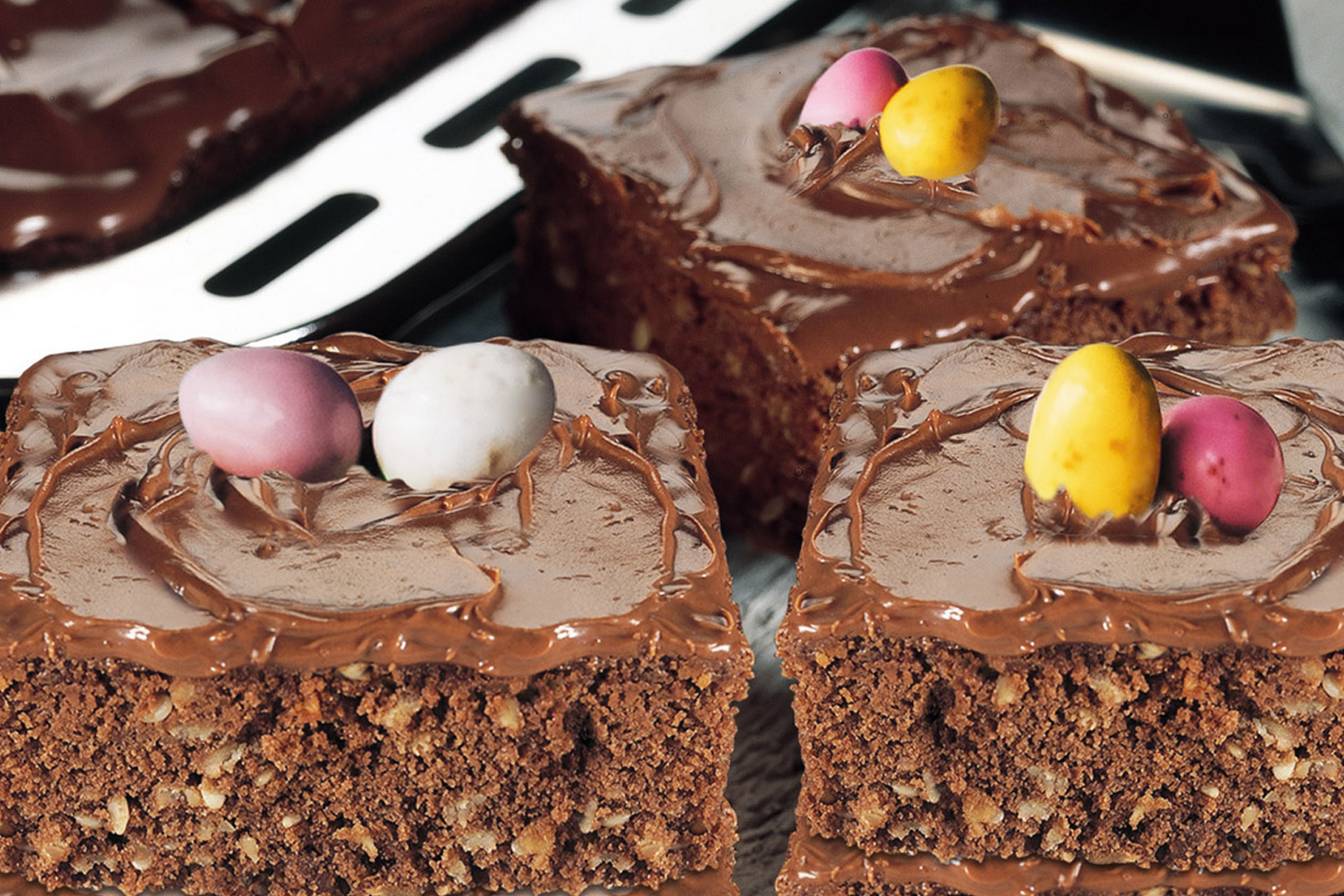 Brownies are a pure gooey chocolate indulgence quickly whipped up by anyone with a cocoa craving. And let us be honest, this Easter Chocolate Brownie recipe is just an excuse to turn the well-loved chocolate brownie, into an even more indulgent and decadent dessert with some more chocolatey Easter bling. The addition of Anchor Instant Yeast gives it a lovely rise, making it airy and fluffy. Remember that brownies are at their best slightly gooey so don't be concerned that they may seem 'undercooked' in the end, you want that sticky, chewy chocolate centre. Serve warm or cold, whichever you prefer.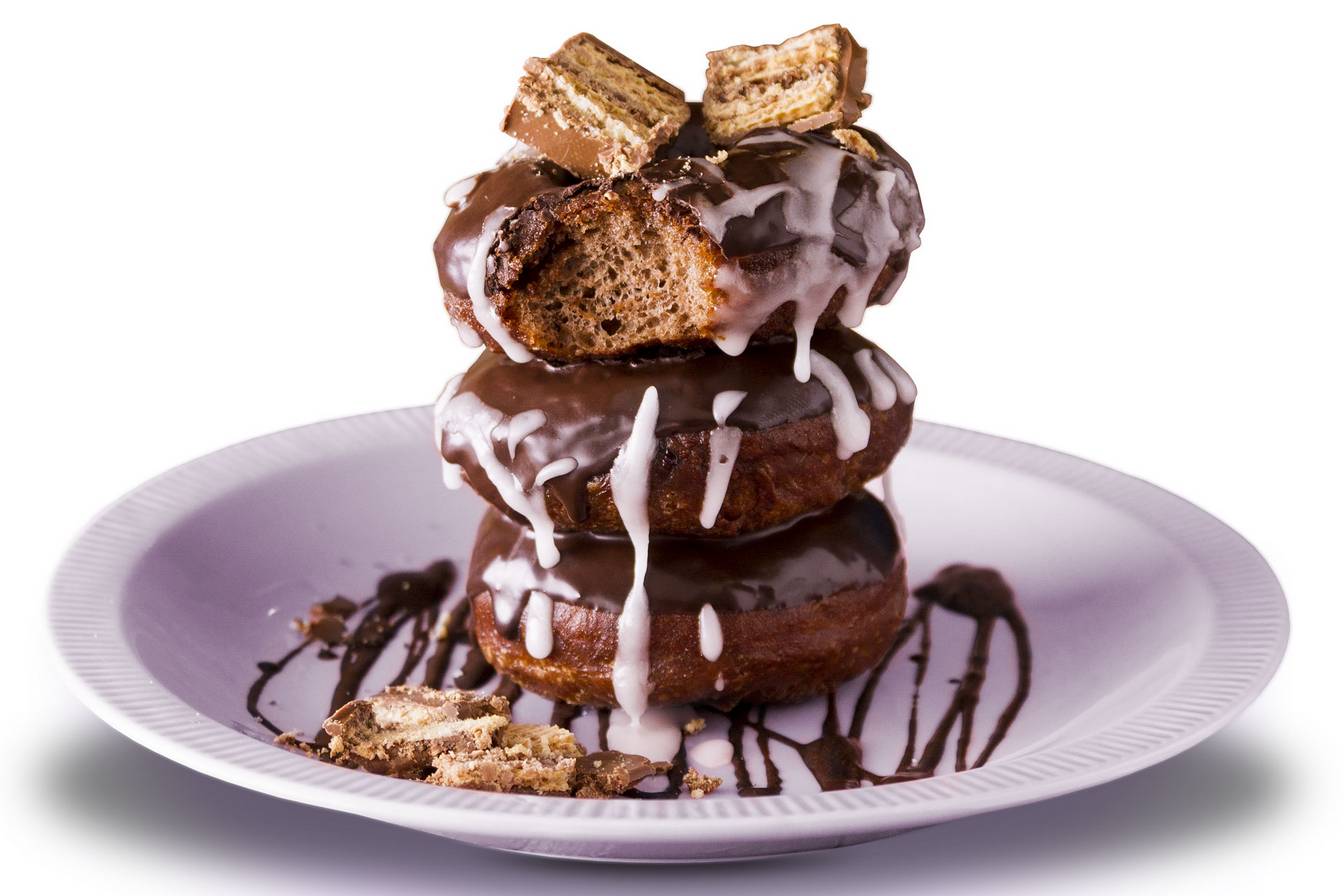 If it wasn't for diamonds and puppies, surely the chocolate doughnut would be anyone's best friend. With all the comforts of the traditional doughnut – light with a touch of sweet and soft golden outer crisp – dipped in melted chocolate and dressed up with tasty fruit morsels (plus extra chocolate bits), this Chocolate Doughnut recipe gives the basic some pizazz