Bread Machine Baking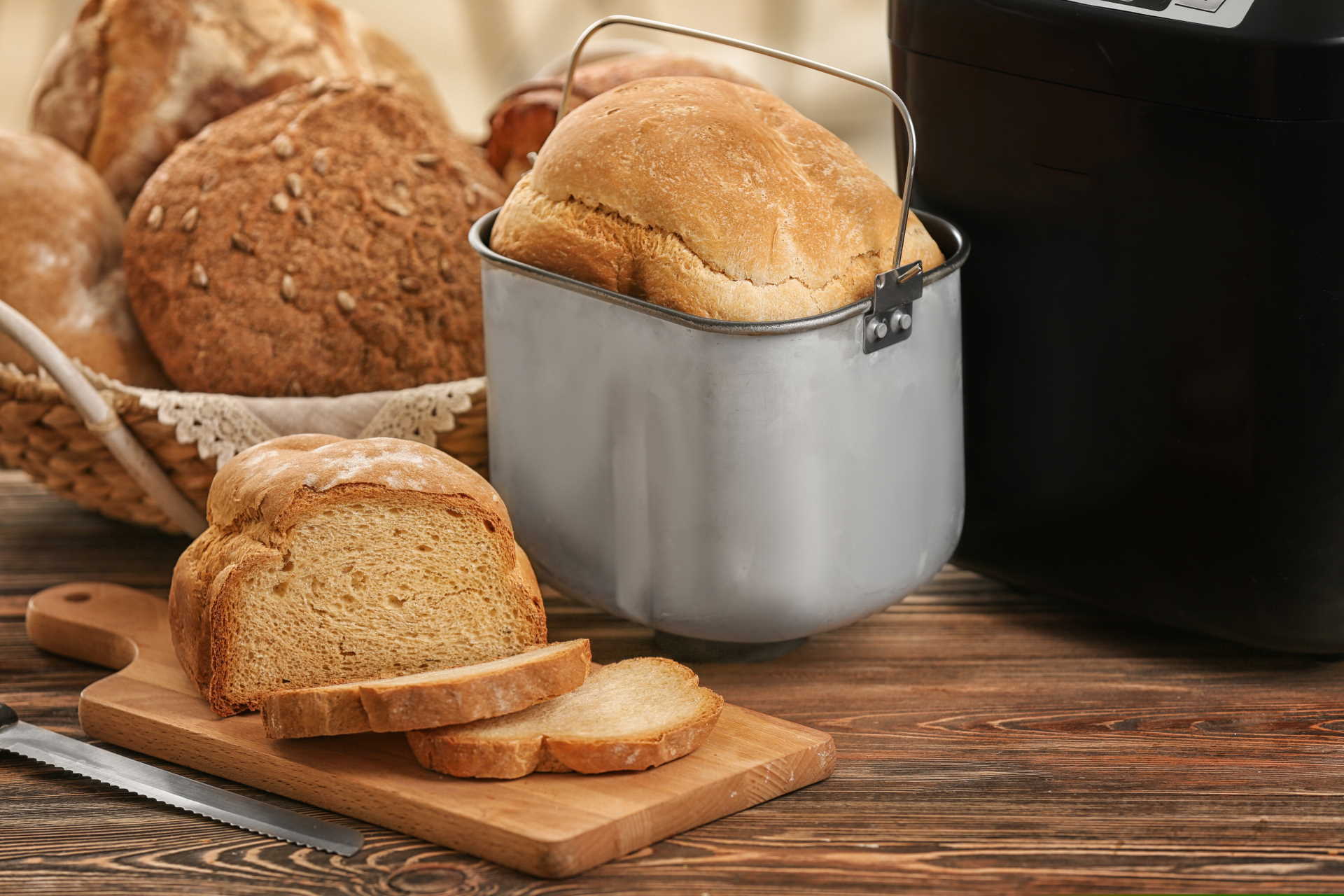 Whether you prefer the more traditional way of baking or the more convenient way using a Bread Machine, there can be no more excuses, now that we've whipped up these Bread Machine recipes just for you, so you can turn your home into a place that resembles an artisanal bakery. The magic is in our specially formulated Anchor Bread Machine Yeast, an innovative first. Containing Vitamin C, the yeast ensures a softer bake that stays fresher for longer. And the beauty of the bread machine is in the ease of the bake – pop the ingredients in, input setting, press start, and put your feet up. We've rustled up some delicious and simple recipes to get your miracle bread machine warmed up. An Apple Cider Bread for a deliciously light fruity bite with a crisp crust. A naughty Chocolate Trio Bread and Raisin Bread for a good dose of nutrients and natural goodness. A Soda Bread for tradition and a White or Brown Bread to stay true to the classics.
You would be forgiven for thinking that the apple in South Africa had no season since they are one of those fruits you are likely to never see stores run out of. Harvested from August through to November, those gorgeous palm-sized crunchy delights keep juicy fruit isles vibrant, in all their varieties, all-year round. From toffee apples to apple crumble and even appletini's, the apple is the belle of the baking ball. Apple & Cider Bread is a favourite on the artisanal bread menu with bakers producing their own variations of it. Our Apple & Cider Bread recipe uses grated apple which studs the bread and gives it a subtly fruity taste. All held together by a golden delicious (excuse the pun) crust aided by the inclusion of the cider.
Admittedly, bread and chocolate are a sensational pairing. Add three kinds of chocolate to the mix, and dare I say, we are being more than cheeky. But far be it for us to hold anyone back from indulging in life's small pleasures. Dark and light baking chocolate creates the perfect balance of bitter and sweet, and a light nut and raisin chocolate coarsely chopped presents mind blowing taste and great character. Adding the chopped chocolate at the end of the bread machine's cycle means splotches of chocolatey bits in your bread. Slice it up to admire (only for a second), the artistic wisps of chocolate. Our Chocolate Trio Bread recipe is a stunner, an edible piece of art!
Our Raisin Bread recipe has that effect of taking one back to your childhood. When a handful of raisins stuffed into a greedy little mouth was as good, or even better, than any sweet treat. Bread being a staple, what better way to brighten and sweeten it up with some raisins plump with juicy fruit. Just an hour and 15 minutes on your bread machines 'sweet' setting, you'll be transported back to those deliciously sweet and sticky-filled little hands that brought so much delight. Toast for a crunchy warm sweet flavour and slather with your favourite margarine or butter for guiltless regression to your younger days.
Keep your bread machine on its sweet setting for this traditional Soda Bread. Apparently started up in North America and originally a poor man's bake, soda bread has been produced in all its refinements for decades and still makes the bread hit list today. You need this in your bread making repertoire. The secret to this Soda Bread recipe is in the delicate dance between the yeast and buttermilk. The two create a magical chemical reaction that results in a moist and spongy bread. The oats in the recipe add great crunch and are deliciously healthy and packed with fibre.
A classic White or Brown bread beats any store-bought alternative by miles. It's the one time when being 'basic' is regarded a compliment. Our White/Brown Bread recipe takes the most essential of ingredients with no need to stock-up on anything special other than your Anchor Bread Machine Yeast. Our only command is this – to eat while warm, thickly sliced and layered with butter and any jam of your liking.